Introduction to Radical Innovation Sprint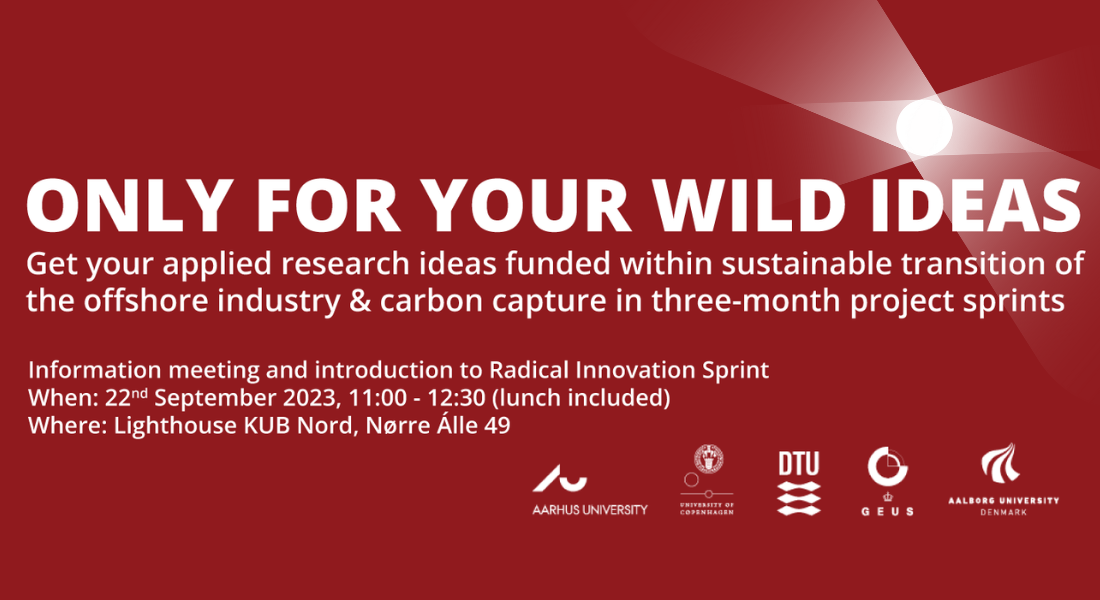 We invite you to an introduction to Radical Innovation Sprint. 
Radical Innovation Sprint (RIS) is a method for finding, selecting and testing wild ideas. The call for the 8th round is open now.
Radical: Only for wild ideas that have never been done before, where the unexpected solution makes a major impact if it works.
Innovation: Test ideas that aim at real concrete problems and use your expertise in a new way together with subject matter experts.
Sprint: Three months research project, where you go as far as possible, with a very simple application process and a quick reply for funding
Short facts about the Radical Innovation Sprint:
Submission deadline is November 1, 2023.
The funded research sprint takes place between February 1 to April 30, 2024.
Your idea has potential for application in the Danish North Sea offshore energy transition, late life oil production, abandonment of wells, the sea environment around offshore structures, or carbon storage. Additional challenge areas can be added.
Subject matter specialists can help you mature your idea prior to submission of your application.
Easy and simple submission: You submit your idea by filling in a simple budget form and a poster in A3 format.
Application submission is open from October 1 to November 1, 23:59.
The applications will be evaluated in double-blind anonymized form by a committee.
Everybody can apply!
Read more about RIS on the webpage or Sign up here.